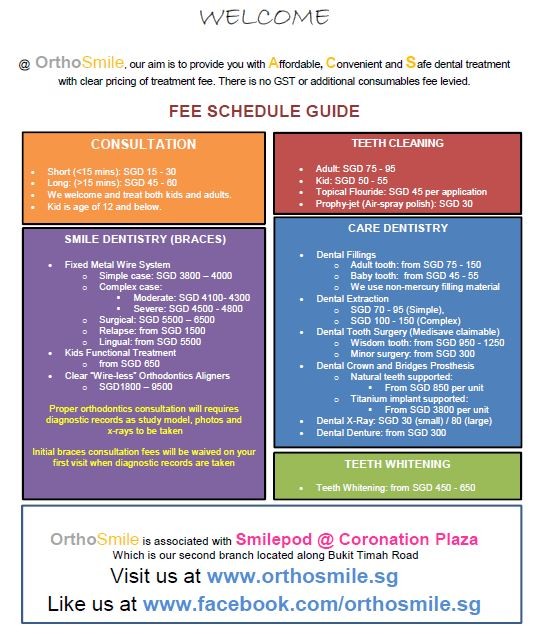 The above serves as a fee guide for treatments provided at OrthoSm;)e™ Dental Practice LLP. Terms and conditions apply.

What are the financial options available?
For your convenience, our practice accepts NETS, credit cards and cheque for payment of services. We accept most dental insurance plans. Please bring along your insurance details to your appointment. For more extensive long treatment like braces, we will work with you to develop an interest-free payment plan that works for your budget.
Thank you for choosing OrthoSm;)e™.